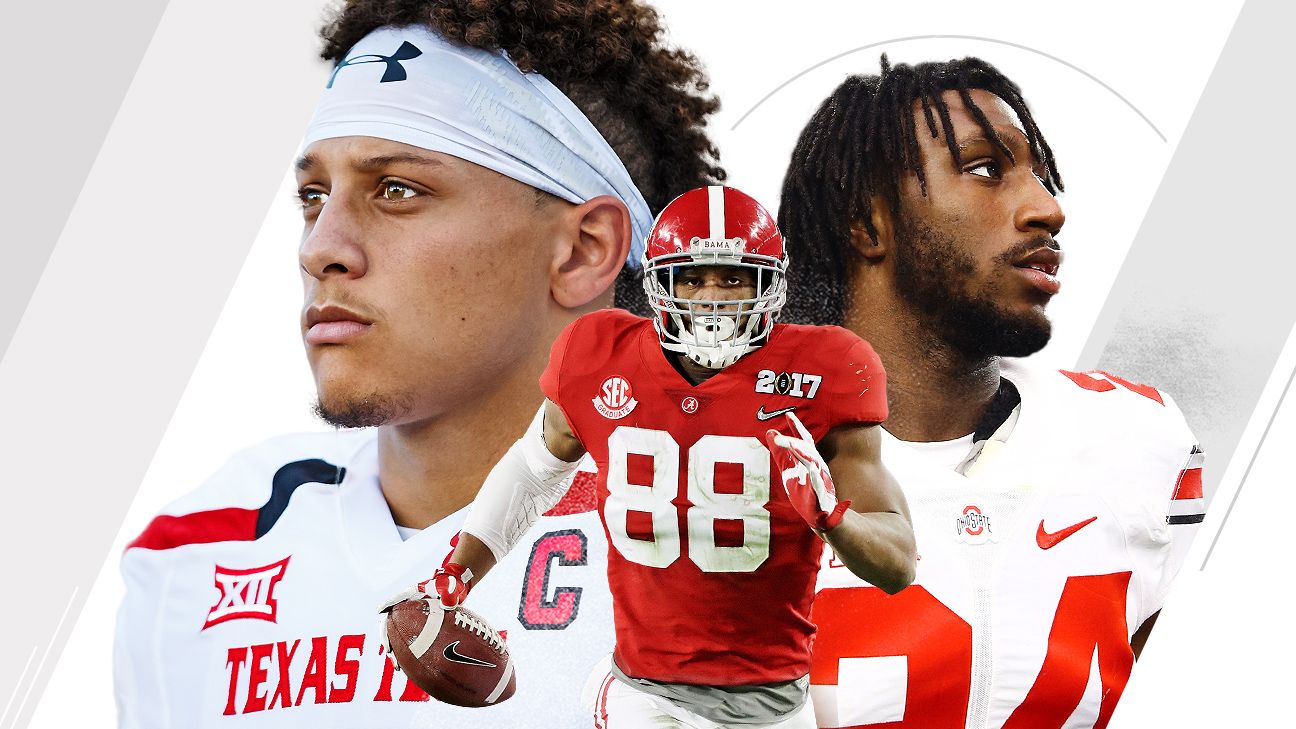 It's officially draft month, and to commemorate the occasion, we had NFL draft experts Mel Kiper and Todd McShay each predict the first two rounds of the 2017 draft. As a reminder, Mel and Todd are not making these picks based on their personal preferences; they're peering into the future and saying what they think will happen on draft night.
Let's start with the Browns, who have four of the first 52 picks in this year's draft:
Round 1
1. Cleveland Browns
Kiper: Myles Garrett, DE, Texas A&M | Watch highlights
No change at the top. Garrett is the best pass-rusher in a class full of them. He's a rare talent and a physical freak (4.64 40-yard dash and 41-inch vertical at 6-foot-4, 272 pounds), and he also produces on the field (32.5 sacks in three seasons).
McShay: Myles Garrett, DE, Texas A&M | Watch highlights
Yeah, there's no reason to overthink this, Cleveland. Take the clear-cut best player in this draft.
http://www.espn.com/nfl/draft2017/insider/story/_/page/MelToddMock4/mel-kiper-todd-mcshay-dueling-two-round-2017-nfl-mock-draft